PPC Services
PPC Management Services to help you stay ahead of the game
Pay Per Click Services
Overview
The marketplace for paid search is increasing and evolving every day, and social sites are now offering paid search platforms. Click Vision Media and its staff stay ahead of the game and offer services that we believe will increase your return on investment (ROI).

Specialist
PPC Experience
With over 20 years combined Pay Per Click management experience, we have realised strengths in some very specialist arenas and vertical markets. This allows us to produce some of the most innovative and forward thinking campaigns possible.
Our inside knowledge of these markets gives us some key insights that many other PPC management agencies will not come armed with. You can read about some of our successes in these ares in our portfolio. Here are a few of those markets we excel in…
Pay Per Click For Charities
Pay Per Click For Travel Companies
Recruitment Marketing
Pay Per Click For Finance Companies
Small Business Marketing
Quality PPC
Management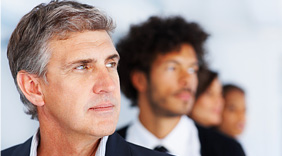 Effective Pay Per Click Management (PPC) is a fundamental part in today's marketing mix. It plays an essential role in creating optimal exposure of your business on the internet. By making timely and strategic decisions, effectively managed PPC Campaigns can take your business to the next level. Without professional Pay Per Click management, your business may waste valuable budgets and see a downturn in enquiries.
Our reputed Pay Per Click Management service ranges from traffic generation through to website optimization and conversion. Our proven experience in Online Marketing strategies have gained unbelievable results across our client portfolio. We analyse how visitors engage with your own website to gain actionable insights that help enhance conversion.
We don't just drive clicks to your site! With our 20 years of combined experience, we make sure the right types of targeted traffic visit your site. In return you will see higher sales rates, telephone calls, web enquiries… From here you will see your ROI rocket!