Google Advertising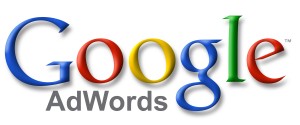 The Daddy, The Godfather, The Don – whatever you call Google's PPC network, Google AdWords is by far the biggest player in the marketplace today. Serving over 88% of the UK search market alone, AdWords is the sole reason for the revenue giant's success to date. Click Vision Media are well versed in everything Google and we keep a very close eye on the market so that we can translate innovative new ideas back to our clients. 74 % of companies using the Adwords network in some way shape or form are now reaping the benefits of having their account professionally managed. Google advertising is becoming a necessity and professionally managed accounts even more so, in the current climate, as it becomes more and more competitive to rank naturally it is also becoming increasingly difficult to keep on top of new platforms that Google release every month in Adwords and stay ahead of your competitors.
We advise all of our clients on new routes to market through Adwords and also the best strategy for their business thus saving them time and money! Some of the areas that we are seeing great results from at the moment as well as Paid Search are…
Display / Banner Advertising
Mobile Specific PPC Campaigns
Video Advertising
Re-Marketing Campaigns
Product Listings
As a certified Adwords agency all of our team are required to sit Google exams and each of them has visited Google Ireland where our Agency representatives reside, and because of  our Partner status we are able to pass on free AdWords vouchers and advice to our customers. Google advertising in the wrong hands can be expensive and incredibly time consuming to keep on top of, Let us help, advise or even manage an account on your behalf, we pride ourselves on our successes to date. So why not contact us today take advantage of our PPC Account Review and see where we can help your business…….