A PPC Campaign is a great method for any small business owners to attract valuable traffic to their website and improve their ROI. How successful this campaign is depends on the steps taken when creating your campaign and methods used to track the accounts successfulness.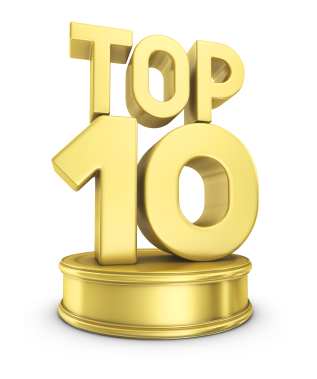 Below are Click Vision Media's Top tips for creating the best footing to start your PPC adventure.
Start your process by working out defined goals for your campaigns. Will you use them to drive traffic, increase leads or even attract buyers to the site. Once established you can work out the value of each click is or conversion to your business. This will help you to optimize your campaigns further down the line.
Do some heavy research into keywords that you want to use to drive that traffic to your site. You can use programs like keyword spy or Google's keyword tool to help in this task. Remember choose the perfect keywords. If you fail at this task, your whole campaign is likely to be a failure. Try to target keywords that have two or three words. The more your keywords pertain to your business, the more successful the campaign will be.
Use the correct match type with your keywords. Adding keywords defaults in any account to broad match and this strategy can be costly. Although Google, Yahoo & Bing's paid search platforms are essential for new businesses, they also can be costly if not set properly. Check through all of the settings on the campaign BEFORE you start as most of the default settings are the most expensive routes to take. Check geographical settings are to your target market. Check times of day are set correct too.
Set your campaign out into specific themes so you can display very targeted ads to those searching. When training we like to use the analogy that any paid search campaign should be set up like a book. The Book will be the campaign so name it so that it will always be easy to reference in the future  ( give it a date too) The chapters will be your Ad Groups and you will need to set these out into themes. Red shoes, Blue Shoes and so on. Finally housed within these you will have your words (keywords).
Ad text is next and an important tool to screen traffic and encourage high Click Through Rates. Insert your ad group's theme keywords into the ad text if you can do so in the title and description this will be great. Use USP's within the ads and decide what makes you stand out from the crowd. Free delivery, Price % savings, Price lead ads, Free trials…..These are just a few things that may help folk click through to your site. Advertisement text should be perfect. You are given very little space to write your advertisement, make each and every single word count.
Direct your adverts to the most targeted page of the website. It is no good if your ad text is relating to red shoes and when you click through lands on a page full of blue shoes. Choose your page very carefully and try where you can to have the keywords on that page too as this will help your quality score. Music, blinking images, videos, and pop ups tend to make visitors leave in the first few seconds.
Have a good budget. You're not going to get results if you only invest £10.00 per day in ad clicks. The more you invest, the more results that you'll see. You also need to use the tools available to gather as much info as possible to make informed decisions on your CPC bids. You need to try and go in high to start and begin to reduce the figures down over time. This will give you data on the top spots and from here can only get cheaper.
Use conversion tracking wherever possible and this includes tracking calls. You may receive 3 e contacts via a PPC campaign and 6 calls but may not be attributing these to the right source. There are several companies out there that can help you to generate individual PPC numbers to track your calls from Paid Search.
Collect and analyze data for trends. Use analytics, Conversion data and any other data that helps you decide on the successfulness of the campaign. This should tell you exactly what works, what doesn't, and you can probably infer why it works or not. Pause non profitable parts of the campaign, test new ones, and remember your goals and targets. If you are not hitting them move on!
Take your business to the all major PPC programs. Google, Yahoo, MSN/Bing, tend to have more developed PPC programs that will yield you more results due to being widely used search engines.
Having a successful campaign relies on many factors, which may seem like a lot of hard work to perfect each and every one of them (the reason why many businesses use a cost effective PPC Management Agency). The time that you take to ensure that you have a great campaign will make the hundreds of pounds that you spend worth it.